The Buy BCwild directory has been migrated into the Rural Opportunities Network.
Going forward, please visit the Rural Opportunities Network to explore wild BC products!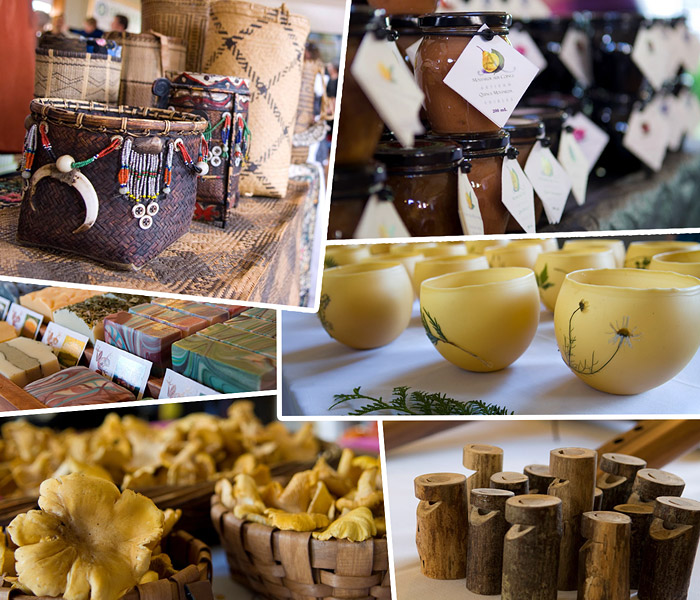 The Buy BCwild Initiative, run through Royal Road University's Centre for Livelihoods and Ecology (formerly the Centre for Non-Timber Resources) worked to support the wild product sector by building capacity, educating consumers, linking the sector with emerging trends and creating opportunities for the sector to work collaboratively to address industry challenges. In order to support growth of this sector in BC, we worked to connect stakeholders and advocated for the sustainable and ethical use of forest resources.
We pursued this through the following activities:
Publishing the annual Buy BCwild consumer directory (six in total between 2005 and 2010)
building public awareness of these products through 'Shop the Wild' public market and festivals (2005, 2007, 2008, 2009) that linked producers directly with consumers;
Hosted conferences and networking events to bring together individuals, organizations and communities concerned with the sustainable utilization of forest resources;
Worked to advance the sustainable use of wild and non-timber forest resources by developing best practice approaches, and liaising with First Nations and the many stakeholders that are part of this emerging sector; and
Determining the economic, social and environmental values of the sector including commercial, subsistence, recreational and cultural uses.
For many producers, making effective and productive links with consumers is a major challenge. These activities helped sector businesses effectively connect with markets and develop new opportunities for communities to diversify. The Buy BCwild Initiative helped address these challenges by raising awareness of the breadth of BC's wild products, creating direct links between producers and consumers and providing opportunities for the sector to share information and identify common aims.
Throughout the years, we received funding and/or in-kind assistance from Vancity, BC Agroforestry Initiative, Royal Bank of Canada, HRSDC Job Creation Program, TD Friends of the Environment, Page One Publishing, Lifestyle Markets, Thrifty Foods, Ministry of Forests and Range and Ministry of Agriculture and Lands.
With the declining economy, funding to support the Buy BCwild Initiative became increasingly difficult to obtain. As a result, in 2010 we made the difficult decision to discontinue publication of the Buy BCwild directory, Shop the Wild Festival and Market as well as the other activities. The Centre for Livelihoods and Ecology is first and foremost a research centre and we rely on external funding for most of our work, including activities in the Buy BCwild Initiative.
We've migrated all Buy BCwild listings into BC section of the Rural Opportunities Network, which will continue to support local wild products for years to come!